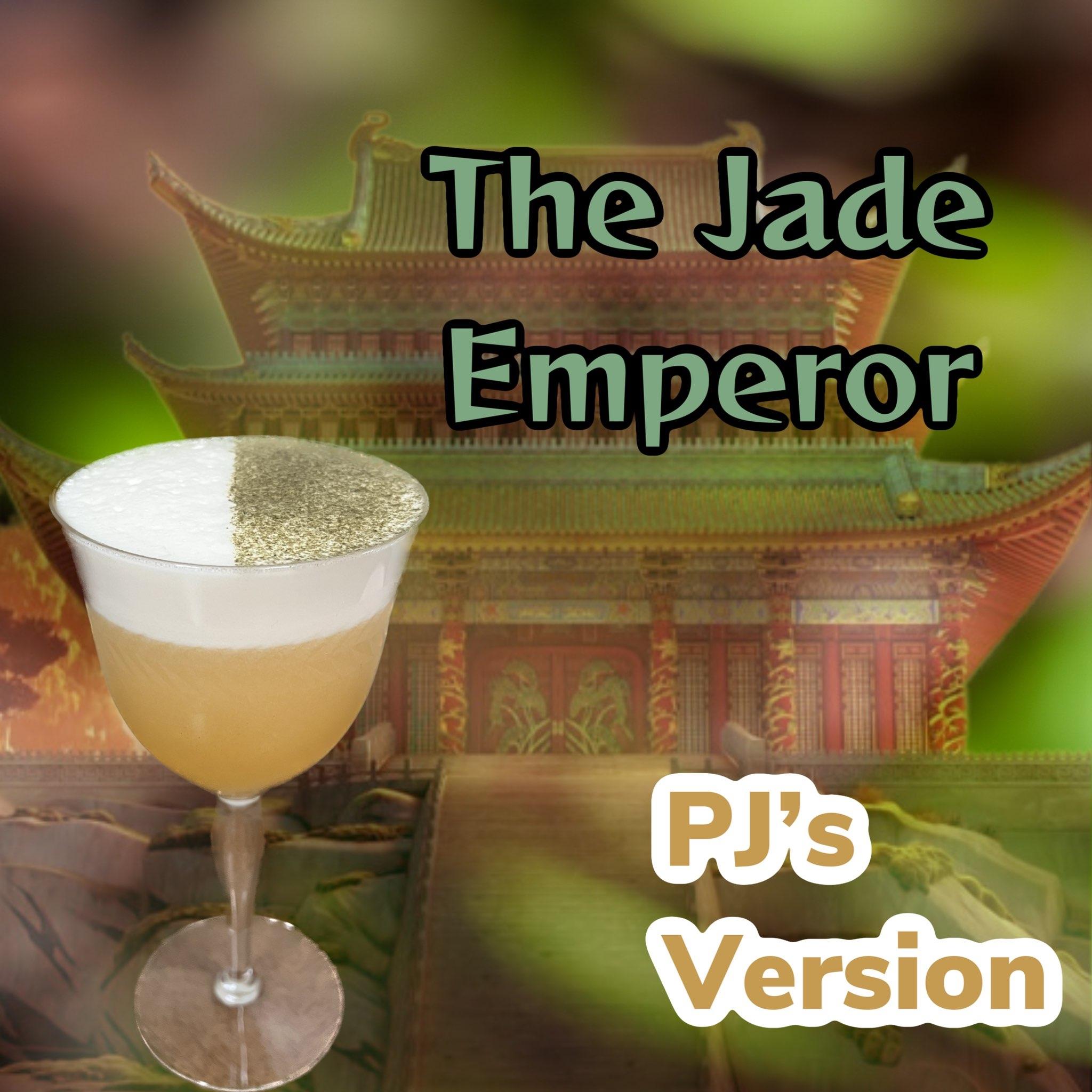 The Jade Emperor (PJ's recipe)
This recipe is the "tweaked" version of ChatGPT's Jade Emperor. It mostly uses the same ingredients, with some slight changes to the ratios and the addition of an egg white and matcha powder garnish. It is also served up, rather than in an ice-filled lowball. Overall, I think this made for a brighter, more flavorful, and more appealing cocktail. The original version felt fairly muddled. If you listen to the episode, I describe it as "basically just tasting like iced tea".
Add all the ingredients to a shaker without ice, dry shake for a few seconds, then add ice, shake, and strain into a coupe. I used a bench scraper to cover half the frothy surface of the cocktail before sifting matcha powder onto the exposed surface.
Ingredients:
2oz Green Tea infused Vodka
3/4oz Honey Syrup
1/2oz Tangerine Juice
1oz Lime Juice
4 dashes Orange Bitters
1 egg white
Matcha Powder garnish
Author: PJ Heller