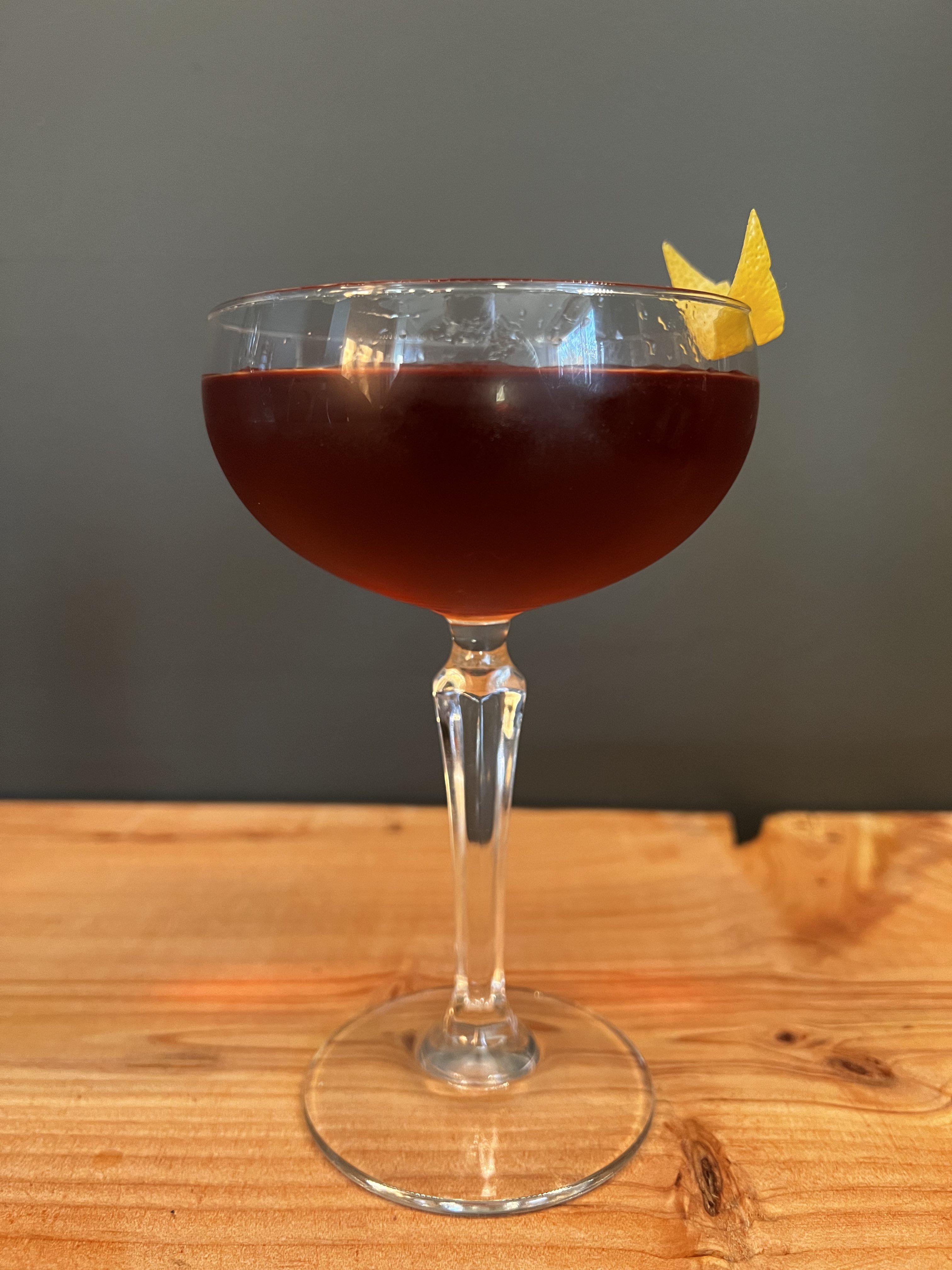 MistReborn
Alright, so this is another twist on Elend's Signature drink by PJ called "The Deposed King" originally. Check that out below or above, depending on how this sorts.
That said; Build this cocktail first by rinsing your glass with absinthe, and then throw it out. In a mixing glass, add bourbon, Rye, Hib. Liqueur, Simple, and stir w/ ice. Strain, serve up, dash bitters, twist of lemon to garnish. Bam!
That said, PJ plans on making another iteration of this drink, as it's still just a little bit too sweet. Next iteration coming soon.
Ingredients:
1.5 oz Bourbon
1.5 oz Rye
.75 oz Hibiscus Liqueur
.75 Rosemary Simple Syrup
3 dashes Peyshauds Bitters
Absinthe Rinse
Twist
Author: PJ Heller
Featured On:
Tags: